0 West Flanders Diaspora around the world
Our in-person family gatherings
Ireland's President Higgins family message
Our TEDx talk about family gatherings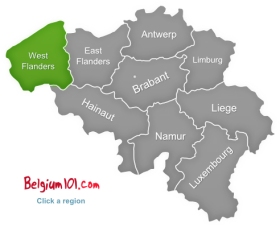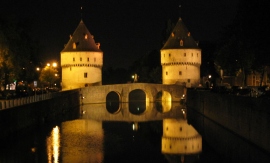 Broeltorens - By Peirz at English Wikipedia (Own work)
[Public domain], via Wikimedia Commons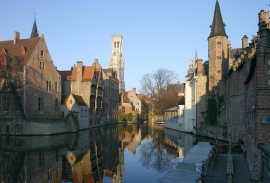 Bruegge_huidenvettersplein - By Jan Arkesteijn (Own work)
[CC-BY-SA-3.0, GFDL or CC-BY-3.0]
via Wikimedia Commons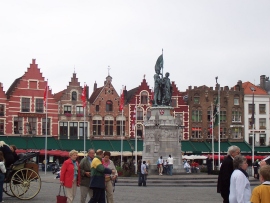 Bruges_main_square - By Redlands597198 (Own work)
[GFDL, CC-BY-SA-3.0 or CC-BY-SA-2.5-2.0-1.0]
via Wikimedia Commons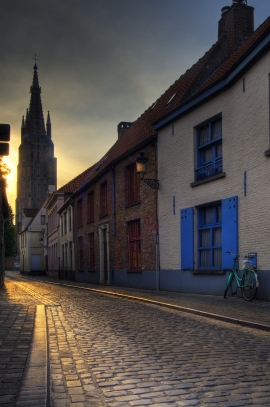 Bruges_road - By Wolfgang Staudt from Saarbruecken, Germany (road)
[CC-BY-2.0], via Wikimedia Commons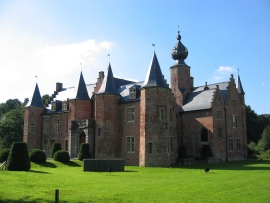 Kasteel_rumbeke - By Tbc (Own work)
[Public domain], via Wikimedia Commons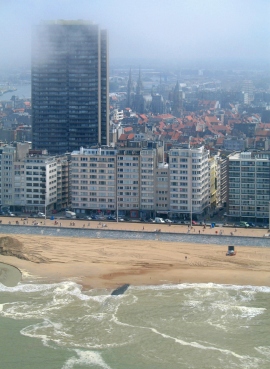 Oostende_Europacentrum_01 - By Marc Ryckaert (MJJR) (Own work)
[CC-BY-3.0], via Wikimedia Commons
West Flanders
The Western most province in the Flanders region, West Flanders is a thriving tourist destination with its medieval architecture, fine-dining and sea-side retreats. The 70 km of North Sea coastline that West Flanders enjoys is a major attraction for tourists and the potential of the region has been completely capitalised with several upmarket villages cropping up around the beach.
Bruges, the capital of West Flanders, is undoubtedly one of the most popular tourist attractions in Belgium. A town adorned with the romance of medieval architecture, winding alleys and romantic canals, Bruges is also lovingly known as the "Venice of the North" with a town market (Grote Market) at the centre of the city, from which you can easily reach the Belfry. At 83 meters tall, the Belfry of Burges is an imposing structure and also known as the Belfort.
Enchanting and fairytale-like, Wynendale castle is a most beautiful specimen of Flemish architecture in Belgium and a reason for which many people will visit the region. With a circular moat surrounding it, neo-classical architecture has styled this medieval castle which is located near the center of Torhout. Another highlght in terms of architecture for the West Flanders regions are the many churches and cathedrals such as St Martins Cathedral in the town of Ypres and the Church of Saint Peter and Saint Paul in Ostend. And then there is Veurne, a town that delights visitors with a simplistic and nostalgic beauty. Located 10 km from the North Sea coast, Veurne is a Renaissance town built with yellow bricks that evoke images of ancient times and visions of intrepid travelers hustling through the streets.
Bordering the Netherlands, West Flanders is also renowned for some beautiful Belgian seaside and the Kusstram (Coastal train) is an excellent way to explore this idyllic part of the country. Infused with a strong spirit and rich heritage, travelers to West Flanders can expect a mix of historic attraction and memorable scenery.