0 Liege Diaspora around the world
Our in-person family gatherings
Ireland's President Higgins family message
Our TEDx talk about family gatherings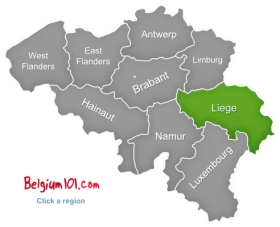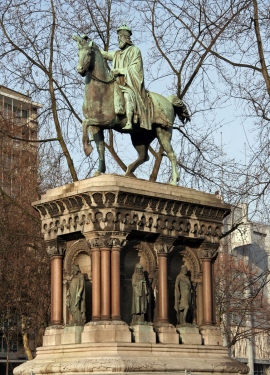 Charlemagne-liege-2 - By Jrenier (Own work)
[GFDL, CC-BY-SA-3.0 or CC-BY-SA-2.5-2.0-1.0]
via Wikimedia Commons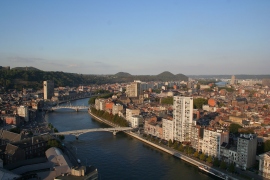 Liege_View_03 - By A.Savin (Own work)
[GFDL or CC-BY-SA-3.0-2.5-2.0-1.0]
via Wikimedia Commons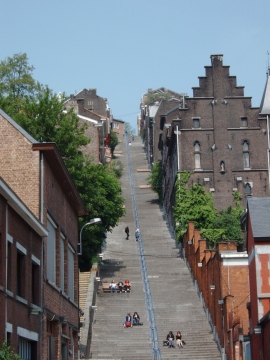 Lüttich_Montagne - By Maksim (Self-photographed)
[CC-BY-SA-3.0], via Wikimedia Commons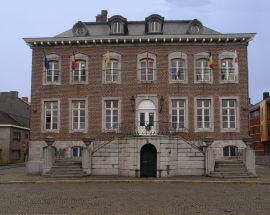 Seraing_-_Casa_de_la_vila - By flamenc (Own work)
[CC-BY-SA-3.0], via Wikimedia Commons
Liege Travel | Liege Attractions
Author: Ashwani kumar
Liege is a city situated in the Belgium with the population of about 194,054. It is municipality of Belgium and also administrative capital of the Wallonia. Wallonia is French speaking region in the Belgium. The city liege is located in the Valley of Meuse River where Netherland and Germany borders meet with each other. It is second most populous city in the Wallonia including metropolitan area and other commune zone in the city. This city has about 52 municipalities in the city and ranked as the 3rd in the Wallonia.
Liege attractions
There are several attractions in the city. Some of the places are very famous in the world that makes this city most visited city by the tourists. Some of the main-sights are as follows: prince of bishops, St. Lambert's cathedral, liege cathedral, St. Bartholomew's church and many others. It is home to the museums, many museums can be found here like Curtius museum. If you are planning for a trip this holiday then, I suggest you liege as the best place for the families. There are so many family things to do like liege organ festival, feast of 15th August, museum of contemporary Art, Liege Botanic Garden and
Travel to Liege
Several ways are there to travel to/from liege. By air Liege is well connected with the major destinations in the country. The main airport is Liege airport and Brussels airport that is about at one hour distance from the centre of the city. By road it is connected with main highways that connects liege with top destinations like Brussels and many others.
Liege by Eurostar
If you fed off with the air journey and looking for something new then, I will suggest you Eurostar as the best method of traveling. The Eurostar is high-speed passenger train connecting London with Paris in two hours. It will take around 3.5 hours to reach liege from the London. Eurostar has frequent services from London to French destinations or European destinations. Book your Eurostar Tickets now to get discounts and many other latest offers or Eurostar Deals. You can also get Eurostar voucher codes and other promotional codes to enjoy discounted tickets.
Article Source: http://www.articlesbase.com/travel-tips-articles/liege-travel-liege-attractions-4946784.html
About the Author
Ashwani kumar is a tourists guide and always busy in all over world travelling.