0 Namur Diaspora around the world
Our in-person family gatherings
Ireland's President Higgins family message
Our TEDx talk about family gatherings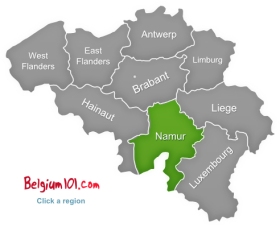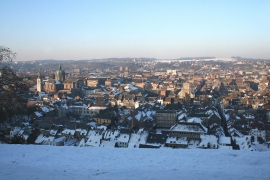 01-Namur-100109_(2)_JPG - By Jean-Pol GRANDMONT (Own work)
[CC-BY-SA-3.0, GFDL or CC-BY-3.0]
via Wikimedia Commons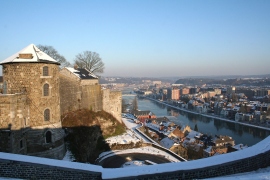 01-Namur-100109_(1)_JPG - By Jean-Pol GRANDMONT (Own work)
[GFDL or CC-BY-3.0], via Wikimedia Commons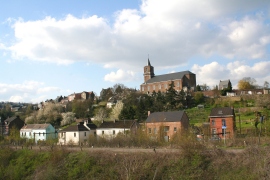 Flawinne_Vi1a_JPG - By Jean-Pol GRANDMONT (Own work)
[CC-BY-SA-3.0, GFDL or CC-BY-SA-3.0]
via Wikimedia Commons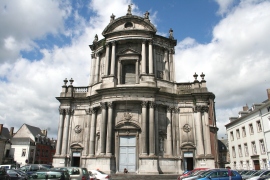 Namur_Ca1JPG - By Jean-Pol GRANDMONT (Own work)
[CC-BY-SA-3.0, GFDL or CC-BY-3.0]
via Wikimedia Commons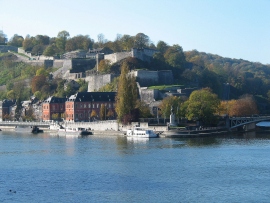 Namur_JPG7 - By voir ci-dessous / see below (Own work)
[CC-BY-SA-3.0, GFDL or CC-BY-3.0]
via Wikimedia Commons
Namur
The capital of the Federal region of Wallonia, Namur is often referred to as a Bourgeois town since it is most often home to the wealthy and privileged population in Belgium. The city is located at the scenic location where the Meuse River meets the Sambre in a warm embrace and where the exquisite 17th and 18th century architecture adorning the town, makes it a very popular destination for tourists.
Namur is a relatively small town which is best discovered on foot. Mosan art dominated much of the facades and local architecture with a consistent theme of bluestone window frames and red bricks. The Citadel at the middle of the town is also a charming attraction in itself, as it allows sweeping views of the city as well as the majestic Meuse River. The pedestrian streets of Namur have a life of their own and come alive with street musicians, restaurants, quirky shops and throngs of locals and tourists alike on the busy squares, while the narrow laneways have stories of their own and offer an adventure of discovery for any travelers wishing to get away from the beaten path.
Tall and strikingly beautiful, St Alban's Cathedral combines elements of Baroque, Neo-classical and Rococo architectural styles and is the only one of its kind in Belgium, while the historical importance of the Belfry of Namur (the erstwhile St. James' Tower) is now recognized with the naming of this 14th century building as a UNESCO World Heritage site. Other architectural attractions in Namur include St Lupus' Church and the former Episcopal Palace. Namur also houses a few Museums of Note. The Musée des Arts Anciens du Namurois displays great specimens of Mosan work. The Felicien Rops Museum, on the other hand, houses the works of Rops, a Namur born artist who is famous for his macabre and erotic paintings which often use religious context.
Once a fearsome force and formidable citadel, Namur is an idyllic destination for an afternoon stroll, an evening meal, a few days sightseeing or even a cultural experience which usually exceeds the expectations of those who arrive in search of new experiences.