0 East Flanders Diaspora around the world
Our in-person family gatherings
Ireland's President Higgins family message
Our TEDx talk about family gatherings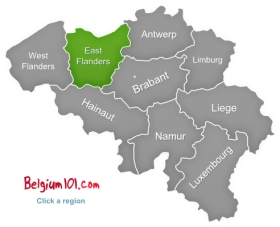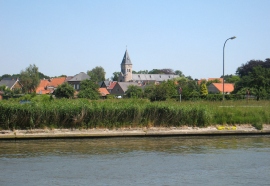 5662lovendegem - By David Edgar (Own work)
[CC-BY-SA-3.0 or GFDL], via Wikimedia Commons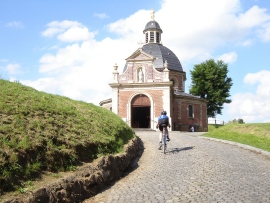 Geraardsbergen_-_Oudeberg_top_2 - I, LimoWreck
[GFDL, CC-BY-SA-3.0 or CC-BY-2.5]
via Wikimedia Commons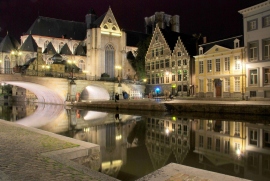 Ghent_canal,_night - By Jesus Solana from Madrid, Spain
[CC-BY-2.0], via Wikimedia Commons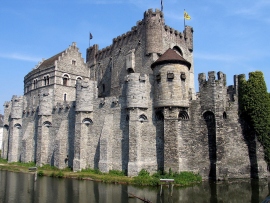 Gravensteengent22042008 - Paul Hermans from nl
[GFDL or CC-BY-SA-3.0], via Wikimedia Commons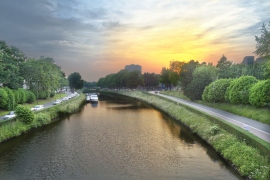 Sunset_over_a_canal_in_Ghent,_Belgium - By Graham Richter (Own work)
[CC-BY-SA-3.0], via Wikimedia Commons
Flanders, Belgium
Flanders is the productive and progressive part of Belgium, a region designated as "Flemish" and divided into a west and east portion. Maritime climate, developed and industrial, it is also the Dutch speaking area of the country where a rich history lies beyond a strong economy.
During the 19th century, Flanders was one of the central European zones to undertake the industrial revolution. The west side of the region revolves around the prominent sea ports located in Bruges and Oostende which have long formed a foundation for the economy in the northern part of the province, whereas the south is dominated by a prosperous textile industry and is widely referred to as the entrepreneurial region with several leading companies such as Beaulieu International Group, an organization who take a pro-active approach towards the environment. And then there is the food processing focused industry to the east which only emphasizes the variety in what is now the most significant part of the nations economy.
Bordering the Netherlands, France and also Germany, Flanders is an exceptional part of Belgium known for artistic creation as seen with the Franco-Flemish School, but this densely populated and largely urbanized area is also an important destination for tourists who arrive to visit both the North Sea shoreline and the Eastern remnants of the past. Steeped in historical importance, the most visited attractions in Flanders include the charming centre of Bruges, Menin Gate Memorial, Flanders Battlefield Tours, Central Station, Rubbens House, Market Square, Groot Begijnhof, the Red Star line Museum and the Basilica of the Holy Blood. More churches, museums, lakes, infrastructure and recreational parks fill the spaces in between, but essentially Flanders is overflowing with points of interest and intriguing attractions.
Every corner of the region is littered with quaint towns, alluring islands, historical groundwork and majestic landscapes and these stark contrasts are often what make a visit so appealing. Vibrant, robust, historic and infused with variety, Flanders is a truly unique part in Belgium that captures both the modern essence and cultural identity of the nation.