0 Limburg (Belgium) Diaspora around the world
Our in-person family gatherings
Ireland's President Higgins family message
Our TEDx talk about family gatherings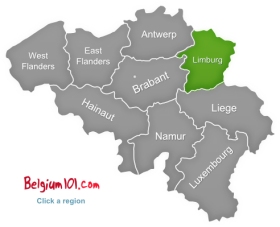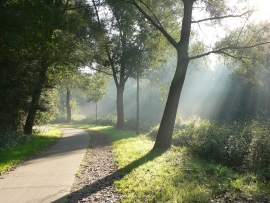 Fietspad_naar_campus_Diepenbeek - By Bios (Own work)
[CC-BY-SA-3.0], via Wikimedia Commons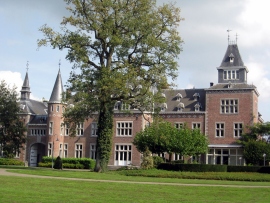 Genk_-_Domein_Bokrijk_Kasteel - By Sonuwe (Own work)
[CC-BY-SA-3.0], via Wikimedia Commons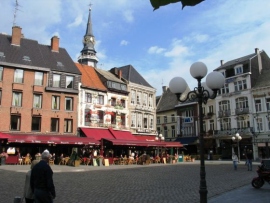 GrotemarktHasselt - Paul Hermans from nl
[GFDL or CC-BY-SA-3.0]
from Wikimedia Commons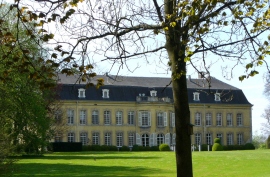 Hochtabdissenkwartier - By willy.leenders@pandora.be (Own work)
[Public domain], via Wikimedia Commons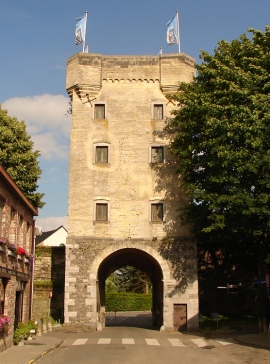 Moerenpoort,_Tongeren - By Johan Bakker (Own work)
[CC-BY-SA-3.0], via Wikimedia Commons
Limburg
Belgium is a haven for travelers wishing to soak in the spirit of a country which has embraced contemporary culture and blended it seamlessly within its rich heritage and as you travel through the picturesque province of Limburg, all of the above is apparent. Sweeping green vistas, overladen fruit orchards, traditional music, Roman ruins and medieval architecture, Limburg is the easternmost Dutch-speaking province of Belgium and a region of sublimely natural beauty.
Bordered by the beautiful Meuse River, the source of the province's vitality, the state has experienced a troubled history of war, revolution and rebellion. However, German, Roman and Dutch influences have come together in more recent times to shape Limburg into what it is today- a vibrant land in the lap of nature. The idyllic and scenic routes throughout the province are ideal for discovering nature''s beauty in the truest sense of the word, especially in spring when the apple and pear trees burst into full blossom. Hence, Limburg is being actively promoted by the Belgian authorities as a haven for bicyclists and nature walkers who want to scale the scenic paths of Limburg's parks and orchards.
In the capital city of Hasselt is a beautiful Japanese garden lined with cherry blossom trees that don a garb of pink as spring sets in and simply put, the sight of which is a memory to be cherished. Hasselt is a delight to discover as well, with many fine dining restaurants, highly acclaimed fashion museums and a multitude of shopping areas. As summer arrives in Limburg, events such as the Afro-Latino Music festival bring an atmospheric and lively feel to the city, helping to demonstrate the peoples love toward performing arts, while a stroll past the other interesting art installations such as "Reading between the Lines" or "The Invisible Church" is further evidence of the local culture.
History also stands proud in the province with its imposing castles like the Alden-Biesen or the Roman ruins in Tongeren and each time you catch a glimpse of the beautiful facades of these attractions, you cannot help but to fall a little more in love with the place. And then there are the Gallo-Roman Basilica and Gothic Basilica, flagbearers of medieval gothic architecture in the region and symbolic of the rich history in Belgium, the multi-lingual heritage and long lasting spirit of the locals.