112,066 Global O'CONNOR Family Members
Days
Hours
Minutes
Seconds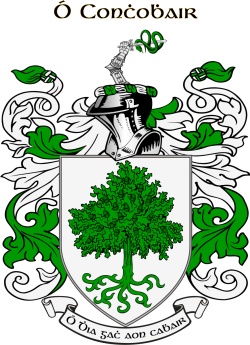 O'CONNOR
Family Room
Next Event:
Sunday 5th February
2pm (New York), 7pm (Ire)
Live
Stay informed about O'CONNOR Family events

77 O'CONNOR Members Joined
Days
Hours
Minutes
Seconds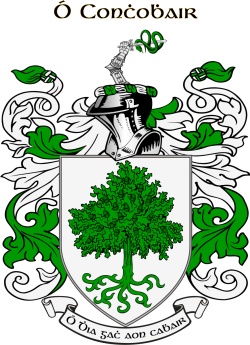 O'CONNOR
Family Room
Next Event:
Sunday 5th February
2pm (New York), 7pm (Ire)
Live
Our in-person family gatherings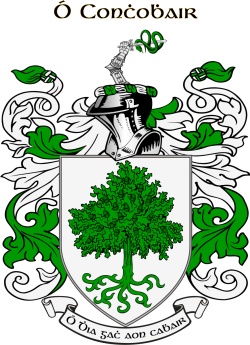 Design your own O'CONNOR Family Crest
O'CONNOR Family History
Ó Conchobhair- Ó Conchubhair is added by Woulfe in 'Sloinnte Gaedheal is Gall'(1923) and he gives the root as the name Conchobhar meaning 'high will' or 'desire'. The name has been anglicised as O' Connor, Connor, Connors.

MacLysaght in 'Irish Families' (1982) says this is 'perhaps the most illustrious of all Irish surnames'! Just expect some dissent from O' Neills, O' Briens, O' Sullivans, MacCarthys and MacMahons et al.

The name O'Connor has an extraordinary involvement with the vicissitudes of Irish history. However, the surname developed independently in different parts of Ireland, and like O' Neill, is not from one eponymous ancestor.

The most famous O' Connor family is arguably the Connacht family, which divided early on into three branches: O' Connor Donn, O' Connor Ruadh and O' Connor Sligeach, that is, the Brown, the Red and the Sligo O' Connors. These families descend from Conchobhar, the King of Connacht in the 10th century. In fact, Turlogh Ó Conchobhair (1088-1156) and Ruadhrí Ó Conchobhair (1116-1198) were the last High Kings, Ard-Rí, of Ireland before the ravages of the Cambro-Norman, Plantagenet sponsored, invasion beginning in 1171.

Several bearers of the name, particularly O' Conor Don, remained culturally influential, and still Catholic, throughout the period of English domination, and held offices in later times in Ireland, such as Charles Owen O' Conor, President of the Royal Irish Academy, in the latter half of the 19th century. The 'O' Conor Don' is one of the Chieftainships recognised by the Genealogical Office in Dublin.

Quite disparate are the O' Connors of Offaly who claim descent from the legendary 2nd century king of Ireland, Cathaoir Mór. Actually their surname derives from a Conchobhair macFionn, lord of Offaly, who died in 979. Certainly they vie with the Connacht family above for star position, as they were a dauntless enemy of integration into the English world of the colonists of 'the Pale'. They were finally stripped of their power in the reign of the English Catholic Queen, 'Bloody' Mary, every inch as much an imperialist as her Protestant successor, Elizabeth.

The O' Connors of Kerry gave their name to the Barony of Iraghticonor, and lost territory piecemeal, at first to the Cambro-Norman invaders of the 12th/13th centuries, and finally to the Elizabethan conquistadores. Their fastness was at Carrigafoyle.

Then there are the O'Connors of Corcomroe in West Clare. They descend from Conchobhar, lord of Corcomroe, who was killed in 1002. It was at the end of the Elizabethan 'Golden Age' (not particularly 'golden' for Gaelic Ireland) that this family were dispossessed.

Lastly, the O'Connors of Co Derry, lords of the Barony of Keenaght, were usurped, not by foreign invaders, but by the Ó Catháin (O Cahan, O' Kane) in the early Middle Ages.

The 1659 'Census' of Sir William Petty bears witness to their presence as a 'Principal Irish Name'. Taking the Connacht family first:

in Co Sligo, Corenn Barony, 5 Connor; Tyreragh Barony, 7 O Connor; in Tirerill, 6 Connor.

In Co Roscommon, and the barony of that name, 28 O Connor; in Ballintobber 34 O Connor; in Boyle 11 O Connor.

In the 1659 'Census' there are families scattered throughout Co Offaly, e.g. 19 Conner in Coolistowne Barony, 4 Conner in Ballyaboy, 5 in Geshell & c. Likewise in baronies in Co Leix, such as 7 McConner in Ossery, 10 Conner in Cullenagh, 9 Conner in Portnyhinch, 7 Conner/McConner in Tynahinch & c. This would be the second family mentioned above.

Similarly in Co Kerry, 25 O Connor families appear in the 'Census' for Trughanach Barony, 25 O Connor in Iraght I Connor and 13 O Connor in Clanmorice.

In Co Clare, 24 Mc & O Connor families are recorded in Tulla Barony, Co Clare; 11 McConnor and 13 O Conor found in Inchiquine; and 17 'Connor Mc & O' in the Island Barony; 24 O Connor in Corcomroe; 14 Connor in Moyferta; 5 Connor in the Burren; 11 Connor in Ibrickayne/Enish.

As far as the Derry O' Connors are concerned, there are none in 'Kenaght' Barony in Co Derry, however, in 1659; whereas there are 36 families of O' Cahan! There are 6 families of McConnor in Loghinsholin in that county, and no more to be found.

5 Connor families appear in Ophaley Barony in (west) Kildare, 12 in Clane and 8 in Salt in the same county.

By the time of Griffith's 'Primary Valuation' of households in the 1850s, the top 5 counties for O' Connor are: Clare 116, Sligo 99, Kerry 101, Cork 74, Galway 60.

The 1890 births registers show that most O' Connors were born in counties Clare, Kerry, Galway and Cork. It is listed as the 9th most numerous surname in Ireland in 1890, from that record.

Two notable O' Connors:

Rory O' Connor (1883-1922) a leader of the dissenting republicans post Treaty. Executed in reprisal for the killing of TD Sean Hales, on the orders of Kevin O' Higgins, who had appointed O' Connor to be his best man the year before.

Denis Amar O'Conor Don (1912-2000) Genealogist, born in London; claimant to the High Kingship of Ireland(!). He inherited the designation from his second cousin.
Pat Carey
Who can see your post?
Your post will show up in News Feed, on your profile and in search results.
Public

Anyone on or off Wales101

Friends

Your friends on Wales101

Specific

Only show to some friends

Only me

Only you can see your post
Share and remember important moments from your life.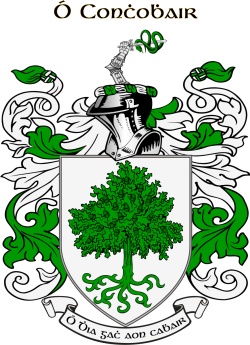 A very interseting read that tells the story of some post American Civil War Irish lads who wanted to invade and capture Canada and then bargin with Canada as the 'chip' that would free Ireland!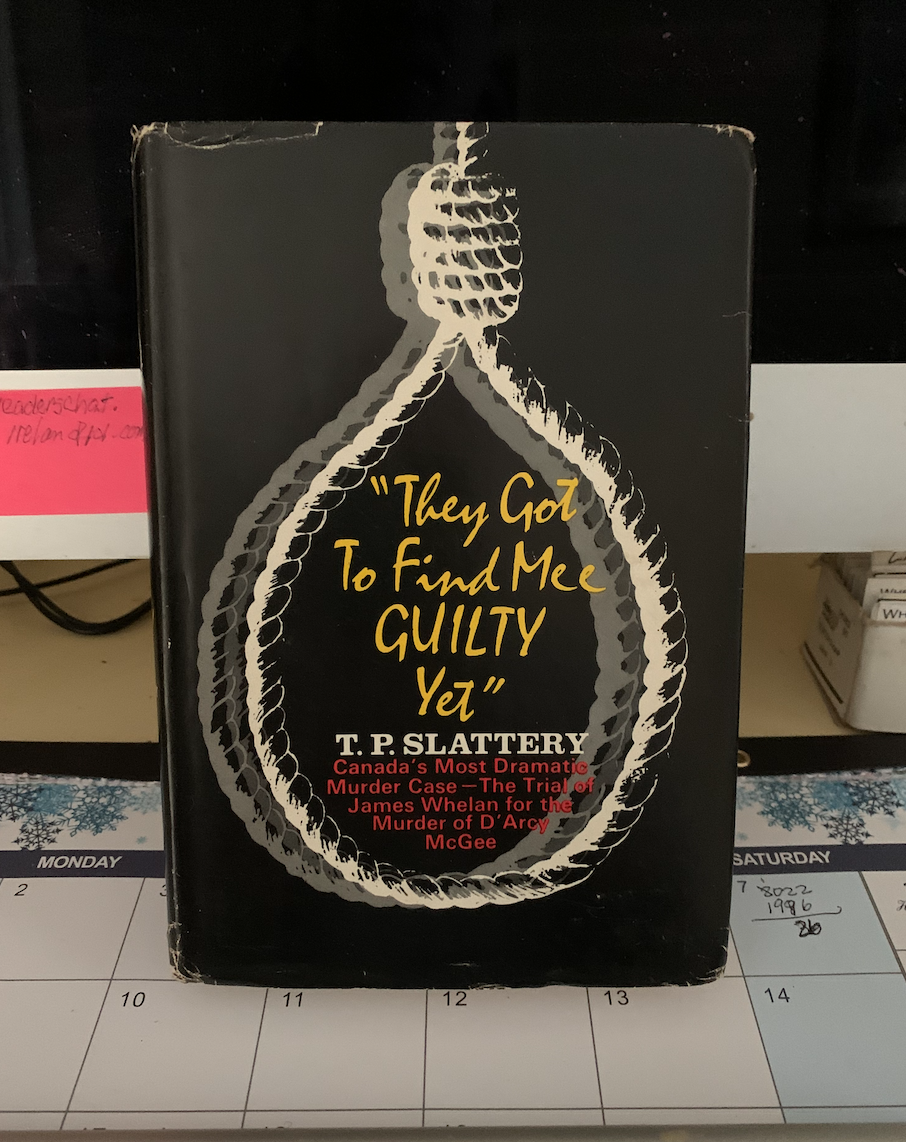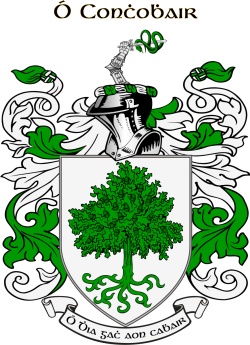 Peter Whitson, grandson o
Yesterday was my 73rd birthday. I spend the day with my wonderful wife Sally. I am truly a blessed man.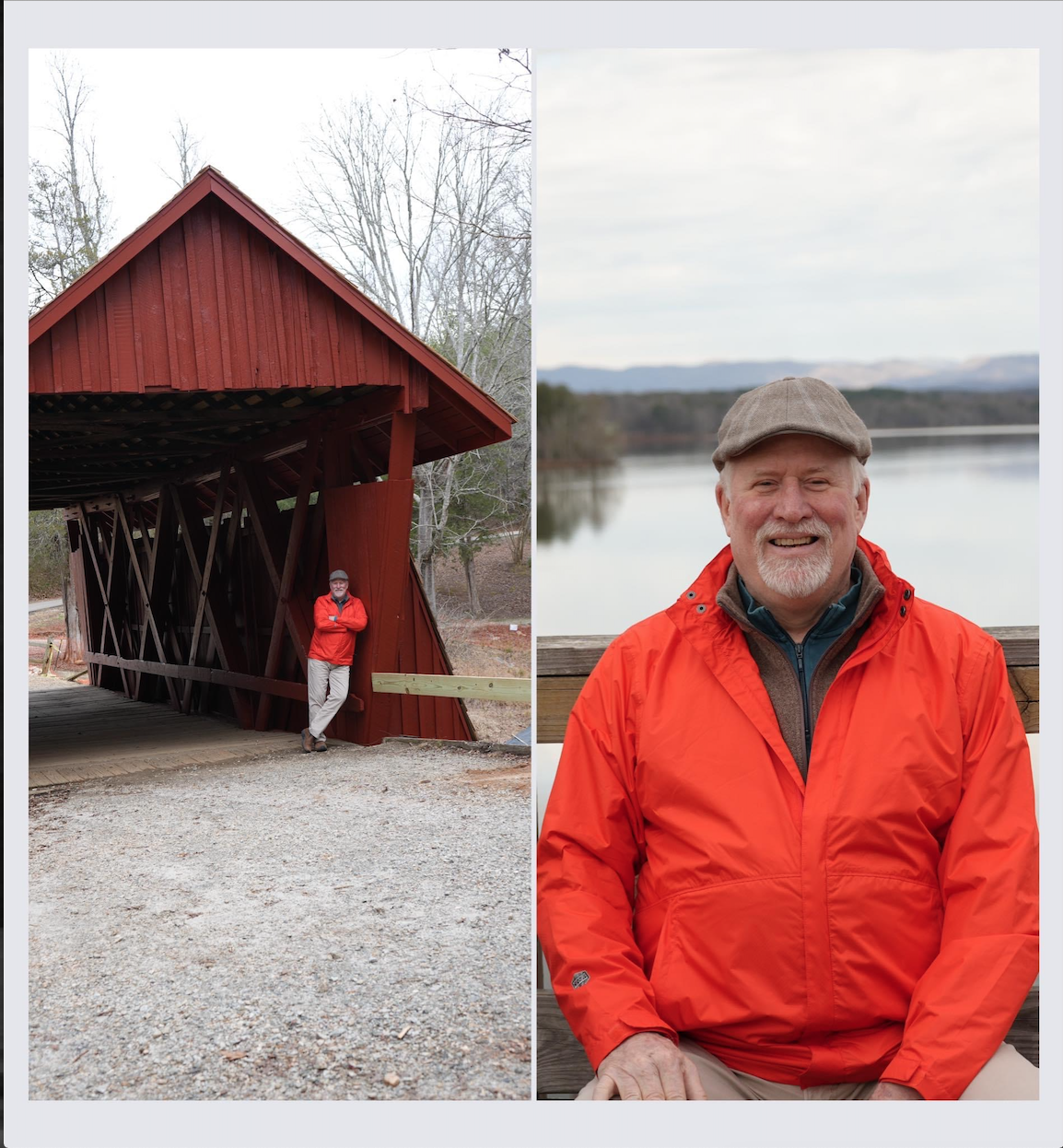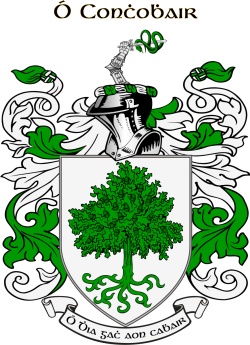 Dear O'Connor/Connor/Conner Tribe members,
Yhis is a rendering (? from a photao ?) of my g grandfather, John. A. Connor. Does anyone in the group recognize the rendering or maybe also have one like it??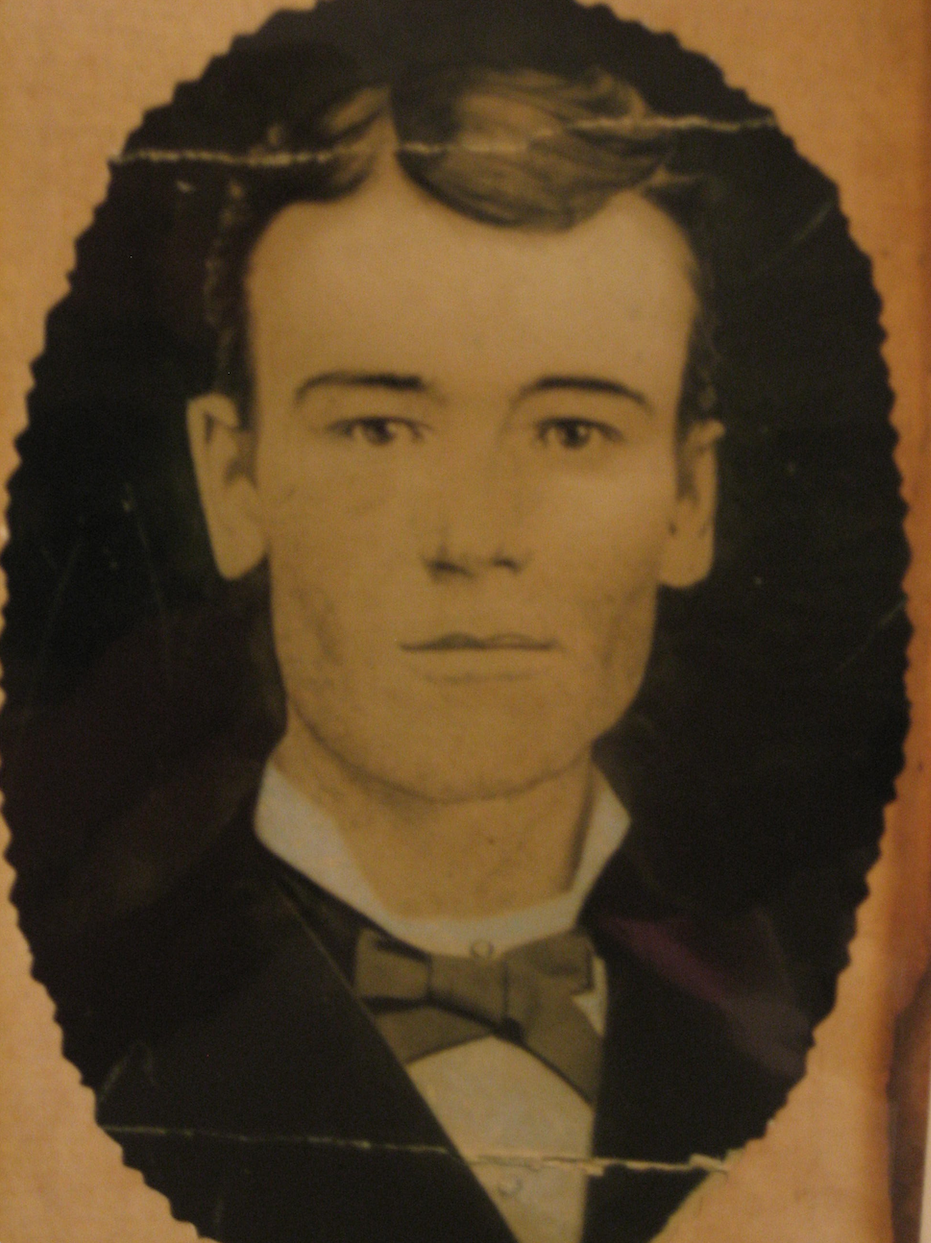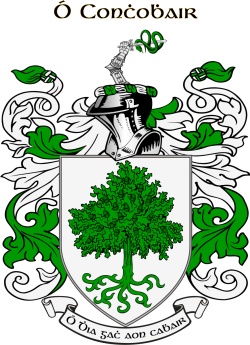 BarbaraJo O'Connor Caisse
my O'Connor line looks like this.
My Generation:
I'm the eldest child born April 6, 1962 (Bruce Caisse) in Brooklyn, NY, USA
my parents: William James O'Connor and Bonita Jo Lambruschi.
My siblings are: Deborah Lynn b. 1964 (Michael Meyer), William Joseph b. 1967 (Jessica Hale) and Donna Marie b. 1968.
My dad's generation: William James O'Connor
He is the eldest child born Dec 6, 1939 in Brooklyn, NY, USA
his parents: William Vincent O'Connor and Elizabeth Mary Nolan
His siblings: Rosemary Elizabeth O'Connor b. 1944 d. 2021 (Donald Lillie)
My dad was raised in Brooklyn, NY and met my mom at their Catholic elementary school. They married and had myself and my sister there in Brooklyn. They bought their first home 2 hours east out on Long Island and moved us 4 out there when I was 3 years old. My other siblings were born there. We were raised in that home in Farmingville, Suffolk county on Long Island, NY.
My Grandfather's generation: William Vincent O'Connor
He is the 5th born of 11 children. He was born Jul 12, 1893 in
Tynendinaga Township, Hastings, Ontario, Canada
His parents: Bartholomew O'Connor, Jr and Mary Ellen Barry (O'Baire)
His siblings:
Catherine b. 1886 (Timothy Murphy), RoseMary b. 1889 (became a nun Sis. Caroline Rose), James Leo b. 1890, Margret Agnes b. 1892
(Grandpa), John Edward b. 1895 (Mary Marguerite Gough), Clara Frances b. 1897, Frederick Joseph b. 1898 (Grace Mary Lynch),
Ernest Augustine b. 1900 (Annie Irene McCambridge), Eric Francis b. 1902 (Irene ?), Michael Edwin b. 1904
He was raised on a farm in Ontario, Canada. He immigrated to the United States via Detroit, Michigan on Oct 15, 1916. He stayed there for a few years but eventually worked his way east to NYC (I have him documented in NYC 1935). He settled in Brooklyn where he eventually met my grandmother sometime after 1930. She had immigrated from Ireland in 1930 to Brooklyn, NY. They met at some point at a parish dance and married in 1939.
He was 16 years older than her, so she was 30 and he 46 when they got married. He passed away in 1971 when I was just 9 years old.
My Great Grandfather's generation: Bartholomew O'Connor, Jr.
He is the 4th born of 7 children. He was born Feb 13, 1850 in
Camden, Lennox and Addington, Ontario, Canada.
His parents: Bartholomew Connors (O'Connor) and Mary Ellen Barry (O'Baire)
His siblings: Patrick b. 1844 in Ireland, Denis b. 1845 in Ireland (Bridget McVicker), Mary b. 1848 in Canada, my GGrandfather, John b. 1852, Margaret b. 1854 and Thomas b. 1856 (Elizabeth Brennan)
He was raised on his family farm. The family parish was St. Anthony Padua. As a single adult he moved to Tyendinaga and lived with his brother Denis on the farm that Denis bought. When Denis got married he sold his farm to his brother and immigrated west in Ontario to where his brothers John and Patrick had bought a farm. There they lived with their sister, Mary. The youngest brother, Thomas, inherited the family farm upon his father's death but sold it when their mother died and bought a farm in Tyendinaga a few concessions away from his brother Bartholomew, Jr's. Their sister, Margaret lived with Thomas and his family until she died.
Meanwhile Bartholow, Jr met and married Mary Ellen Barry whose family was from Petersborough, Ontario, Canada and had immigrated to Canada in 1832 from western Cork co, Ireland.
They raised their 11 children on that farm and were a founding family of St. Mary's parish in "Marysville" Tynendinaga, Ontario, Canada.
My Great Great Grandfather's generation: Bartholomew Connors (O'Connor)
Let me now introduce you to my brick wall :)
He was born about 1808 in Ireland. At some point he married Margaret Doyle.
They had their first two children, Patrick and Denis there in Ireland.
They immigrated to Ontario, Canada in 1847 aka "Black 47". He had a deed to a 100 acre concession in East Camden township, Lennox and Addington county, Ontario, Canada. From landing in Ontario along the St. Lawrence River he made his way via barge with his pregnant wife and two young sons to his land and began to carve out a farm on it where they raised their 7 children. Their first born in Canada was Mary born in Feb 1848. My Great Grandfather was the first male O'Connor born in Canada.
His parents: ??? Her parents ??? Their siblings ???
I have been to their old farm in Canada and have even seen the old cabin he first built. I went to their church, St. Anthony's of Padua and found their tombstones in the graveyard. It clearly says on it: Bartholomew O'Connor "of Wexford Ireland" and his birth year of 1808 and death year of 1873. Margaret's says "his wife" with her birth and death years.
I have exhausted all research in Canada with the notable exception of going to the archives to retrieve the original deed to the land. I have not been able to afford to hire a Canadian researcher to do that. That is my Holy Grail as I am hoping that it will tell me where in Ireland (other than Wexford co) he is from.
He used both Connors and O'Connor and his Canadian documents. However all 7 children were given the surname O'Connor and on his death certificate both legal and church it says "O'Connor".
My brother's Y DNA I have with FamilyTree. He men he matches all come from Kerry and western Cork. So I am fairly certain that we are of the Kerry sept due to this.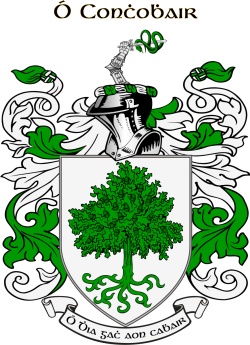 My name is Peter Whitson. my paternal grandmother was Elizabeth Connor (1879-1975). Elizabeth was the daughter of Thomas (Tom) A. Connor of Highland, Iowa County, Wisconsin and Evanston, Cook County, Illinois (1857-1932) and Julia Hennessey of Iowa County, Wisconsin and Evanston, Cook County, Illinois (1860-1903). Thomas A. Conner's parents are reported to be John Connor and Margaret McGee who undocumented reports credit with Irish birth. My family does not have confirmed dates of birth/death for either John or Margaret nor record/s of their passage to North America.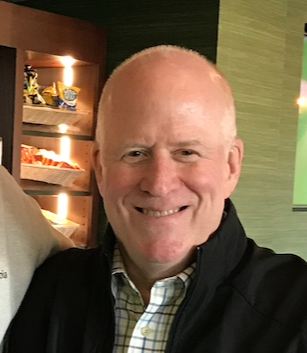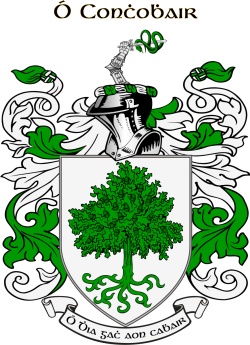 Greetings to my fellow O'Connor tribe members. I'm Christopher Dillon O'Connor, I live in Ottawa, Ontario Canada. My Great, Great, Grandfather John D O'Connor immigrated to Canada from Wexford Ireland in early 1800. I have no evidence or oral family history my family came to Canada to escape the famine. All evidence leads to my family being Fenian's.

I have evidence my Great, Great, Grandfather's wife nee Goulden were members of the Fenian Brotherhood. In Canada at the time the threat of the Fenian Brotherhood in the mid 1800s was taken seriously by the Government and used to scare bills through parliament. It's the greatest murder mystery in Canadian political history. Thomas D'Arcy McGee, a Father of Confederation and outspoken opponent of the Fenians, was assassinated on an Ottawa street in the early hours of Tuesday, 7 April 1868.

The gun used was traced back to my family. Even so within 24 hours, the Ottawa police acting on a tip, went to the hotel room (owned by my family) and arrested a tailor named Patrick James Whelan.

Even though the Fenian's made several attempts to invade different soft parts of the British colonies, which these raids continued after the colonies had officially been confederated into the Dominion of Canada. The brotherhood maintained its goal of capturing and holding Canada hostage to blackmail the United Kingdom into giving Ireland its independence for a couple of generations. I still have memories of a tribe gathering with an official Irish flag from Ireland raised on a flagpole.

Like all great causes by my generation and my son the fourth generation we have all maintain our Irish identity in Canada but have let go of the take over of Canada to become Irish-Canadian with many O'Connor's proud Canadian military, myself spending time in the Army Reserve.

What I have found interesting about my O'Connor family is how involved they've been throughout history, but if you don't know the names and places the family involvement is underreported. For much of my younger years I thought the O'Connor's were unremarkable. It's taken me years of asking questions and pressing for answers, as the silent generation quickly fades away.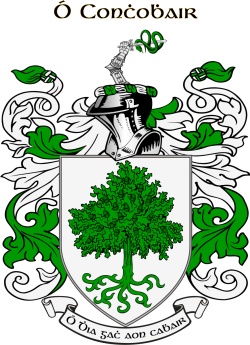 My grandfather, orphaned, came to America by ship around 1916, married, had two sons (Kevin and Robert E. O'Connor).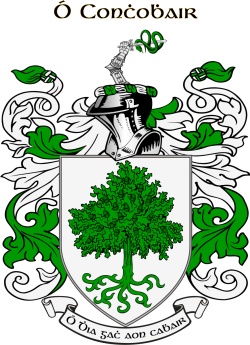 Lawrence Peter O'Connor 05/26/1956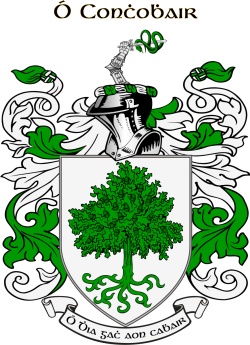 I was always told that Patrick H O'Connor was our ancestor that emigrated from Co Clare. We can find no trace f him in Ireland though.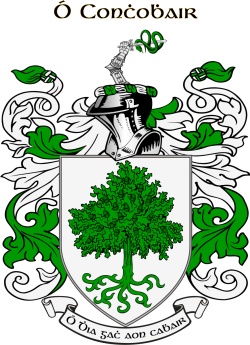 does anyone have any information about Lillian Maude o'Connor born Sydney around 1911 died 16 March 1948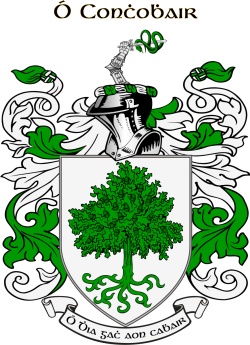 I've traced back to Hugh O'Connor of Arraglen (Eastern slopes of Mt Brandon on the Dingle Peninsula) documented by the c1827 Tithe with a possible brother Maurice. Hugh's son Hugh married on the western side of Mt Brandon to Johanna Fitzgerald of Ballynavenoorah, Kilquane Jan 1810 and settled in the adjacent townland of Clash, Kilquane. Their O'Connor sons spread out to Ballybrack - Kilquane, Killcooly - Kilmalkedar, and Tigh Tp in Ballydavid. One of thier sons Maurice b 1821 Clash is my GG grandfather and emigrant ancestor. He married Catherine Martin of Garrane in Feb 1846. She emigrated with all her living brothers and unmarried sisters most of whom ended up in Marshall, Mi. Somehow Catherine and Maurice got separated due to "adversities of fortune" as per the add Maurice put in the Missing Persons section of the Boston Globe in Nov 1847. They must have gotten together by Nov 1848 as thier son John was born Jun 1849. Maurice worked laying RR track where the terminus ended in Brattleboro VT and thats where and why Maurice settled there. Afterward he worked as a brakeman jumping from car to car braking by hand on top of the cars. He was on of the first Irishmen to settle in Brattleboro. His second son John was my great grandfather, who was a contractor and is responsible for the Richardson and Herrick buildings on Main St and worked on Kipling's nearby home in the early 1890's.John's first son went to Medial School in VT became a Dr.1898. John's 4th son George moved to Hartford Ct 1924 with his son Daniel where I was born 1952. Newly found cousins in Kerry verified my research and told me our O'Connors were called the Mountain O'Connors and the "Hughie Hughes" due to Hugh the progenitor. They speak Irish as the first language in the home, never dropped the O" or became "soupers" during the famine where giving up the O' got you food from the Protestant's soup cauldrons. The 1810 stone cottage my GGG grandparents settled in still exists... its a cow house now :) Oh and in Kerry they spell our name like this: Ó Conchúir Up the Kingdom! My search story: http://www.igp-web.com/Kerry/adversities.html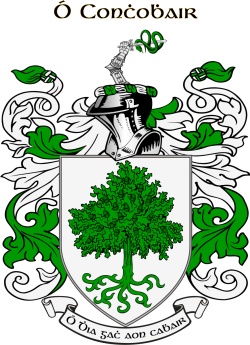 I'm trying to find information about my grandfather Francis O'connor.I don't have very much information about him all I know for certain is that he was born in Connacht moved to Watford at some point in his early life where he married my grandmother whose maiden name was Flanaghan who was also born in Connacht.they had a son (my father) who was also called Francis.my grandfather died in 1999 and my grandmother died in 1948.because of a family dispute when I was only a baby my father never spoke of his parents very much so I would be grateful for any information about either or both of them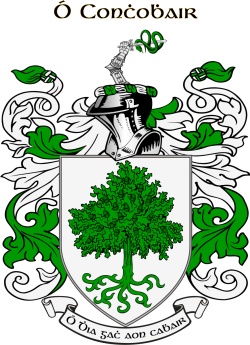 Hello, My name is Aaron Conner and I am from Indiana and I traced my DNA back to Rory O'Connor and I am trying to find out more information about my lineage and bloodline going back before our family came to Ireland. I have read that we came from Spain and have ties to a Royal Bloodline from SPain but I would like someone to verify the info and maybe point me to a resource to find out more information on our blood line and the history of where we originally come from. I would appreciate any help you could give.....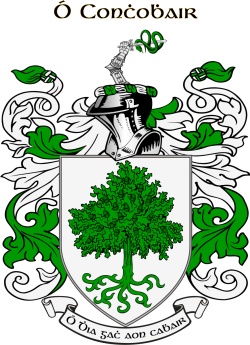 O Connor a few generations have lived in oughterard, galway
Areas of Origin for O'CONNOR
Invite more O'CONNOR family members!
Write an email address and click 'Invite' to share this page with more members of the O'CONNOR tribe.
Family Coat of Arms Generator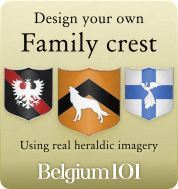 Why not see what your family crest could look like based on your own family characteristics?
Create Crest
Join the Irish Learning Rooms
SHOP
Show off the O'CONNOR Family Crest…
Wear your crest with pride...plenty of products to choose from